Annual tourist arrivals have more than tripled since 2013. Military campaign has boosted safety, infrastructure improved.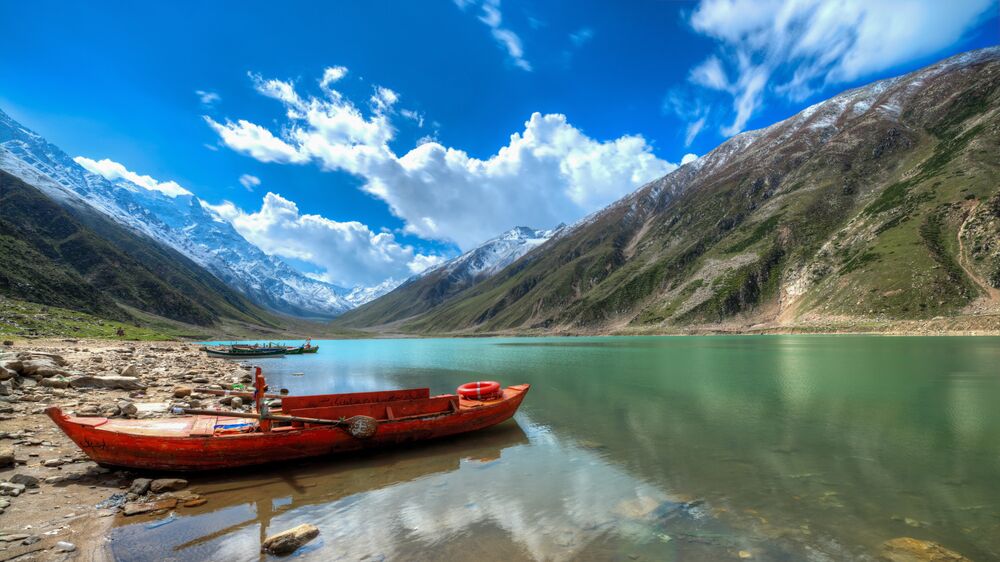 After a bone-jarring mountain journey, Alan Cameron surveys the snow-capped peaks of Pakistan's north near the Saiful Maluk lake. "It's beautiful — well worth the effort," said the 34-year-old Canadian holidaying in a country better known for terrorism than tourism. Taking a break from his job as an analyst at Jefferies in London, Cameron's vacation last month underscores the rekindling of Pakistan's tourism industry after a sustained military security crack-down, with annual arrivals more than tripling since 2013.
Keen to shed the image that it's unsafe for visitors, Pakistan has begun a nascent tourism drive and this summer placed adverts across the sides of London's iconic red buses. Road infrastructure has also been boosted across key holiday regions. Since the 2014 massacre of more than 100 children at a military school, the army has neutered some insurgent groups and political militias. Tourists are now returning to areas such as the Swat Valley, a northern region known as the Switzerland of Pakistan that was controlled by the Taliban between 2007 and 2009 and where Nobel prize winner Malala Yousafzai was shot in 2012.
As security improves, annual tourist arrivals to Pakistan have more than tripled since 2013 to 1.75 million last year, while domestic travelers rose 30 percent to 38.3 million, according to the state-owned Pakistan Tourism Development Corp. Over the same period, foreign tourist arrivals in the country's larger neighbor, India, jumped from 6.97 million in 2013 to 8.8 million in 2016, government figures show.
The World Travel and Tourism Council puts the total contribution of tourism to Pakistan's economy at $19.4 billion last year or 6.9 percent of gross domestic product. In a decade, the WTTC expects that to rise to $36.1 billion.