Switzerland based Puma Energy BV is considering a plan to invest in Pakistan fuel retailer Admore Gas Pvt. to tap growing demand in the $283 billion economy, a person with knowledge of the matter said.
Puma, whose largest shareholder is commodities trader Trafigura Group, is seeking to acquire a stake in the fuel retailer that wants to increase fuel storage across country, according to the person, who asked not to be identified because the discussions are private.
Rising consumption, low interest rates and oil prices, along with a growing population is helping boost Pakistan's economic growth rate above 5 percent, the fastest in a decade. Pakistan's gasoline sales have more than tripled to more than 6 million tons in fiscal year ended June since 2010, according to Karachi-based brokerage Spectrum Securities Pvt.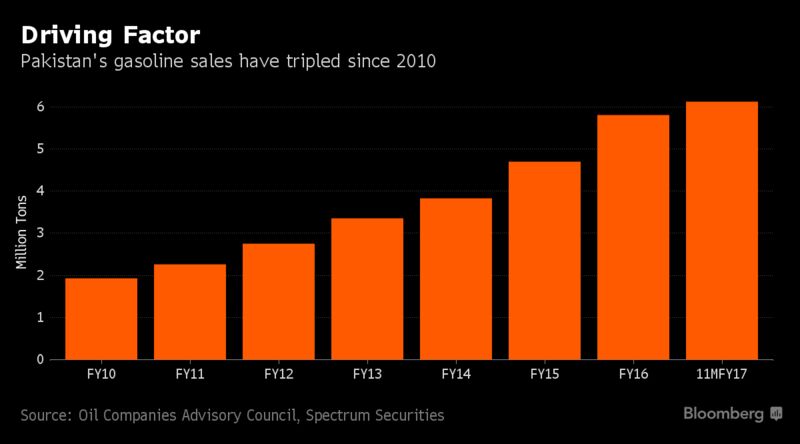 The nation imports most of its refined fuel and spent $11 billion, or a fifth of the total import bill in the past fiscal year, on petroleum products. It's also among growing markets for liquefied natural gas, along with Egypt and Jordan.
Click here to full Bloomberg Article.